Yes, Kids Really Do Love Nutcrackers
and the Nutcracker Lady loves kids and nutcrackers so put the two together and you have this fascinating website. It is designed for young ones to learn about nutcrackers.. how they are made, where they are made, and just what materials are used. All children recognize the wooden toy soldier nutcrackers displayed at Christmas time, but this is only one segment in the history of nutcrackers!
Nuts have been part of the diets of humans for thousands of years, and the instruments they have used to open the shells make a fascinating study. There is no other tool or collectible which utilizes so many materials and designs. Yes, the history of the nutcracker is a wondrous display of the creativity of man.
We hope parents and teachers will use this site to introduce students to this fascinating world of nutcrackers.
13 year old Ulbricht Nutcracker Winner!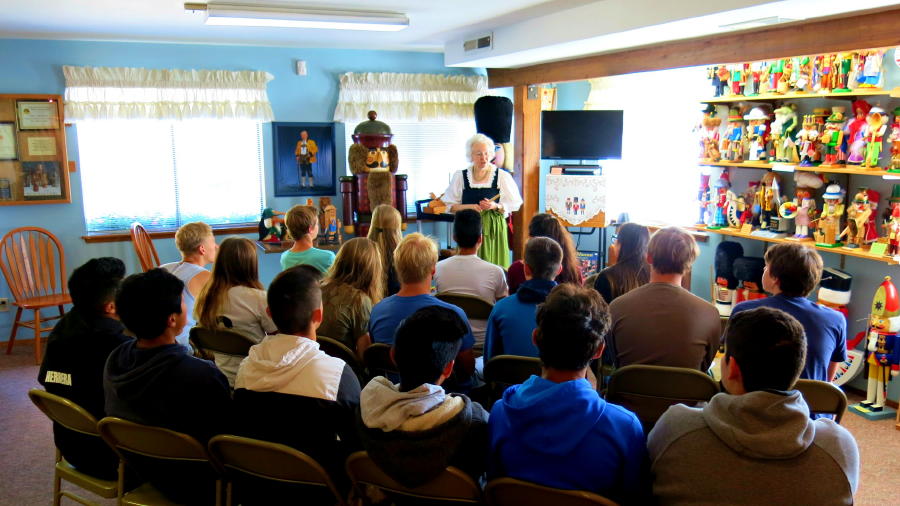 Willy the Weasel
With his name of "Willy the Weasel", Jonathan of Bend, Oregon won an Ulbricht nutcracker designed after the boat builder of the Santa Maria.
Young Nutcracker Enthusiasts in China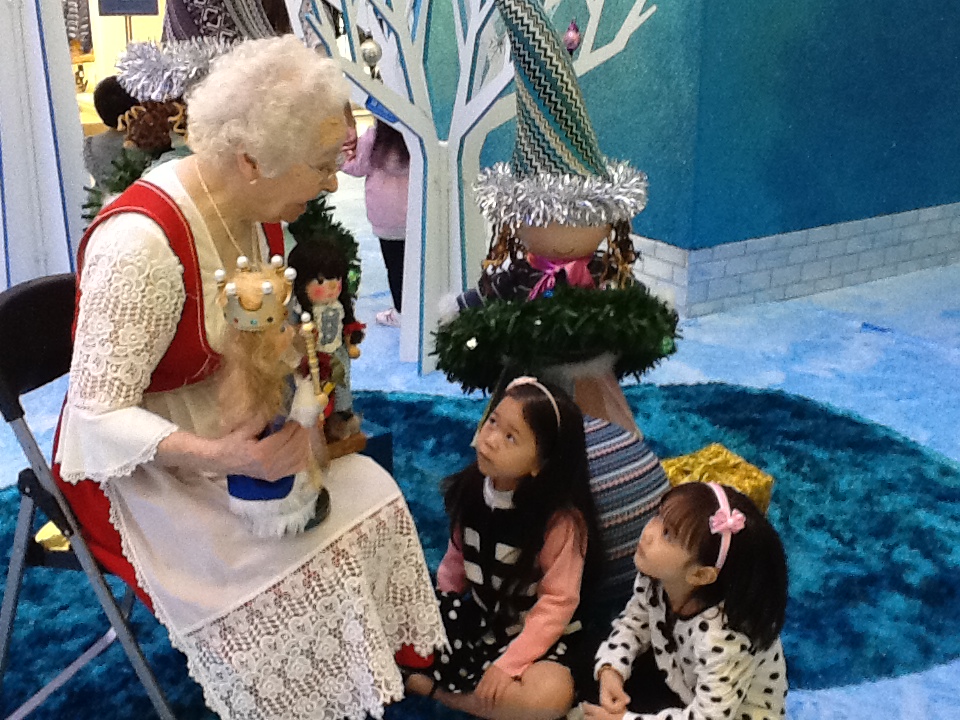 It's a world-wide love!
Kids from all over the world love nutcrackers.
These two girls are listening carefully as the Nutcracker Lady tells them all about Nutcrackers while she was in China in 2016.
What fun these mystical little creatures are that actually crack a nut!